Thermit® News May 2016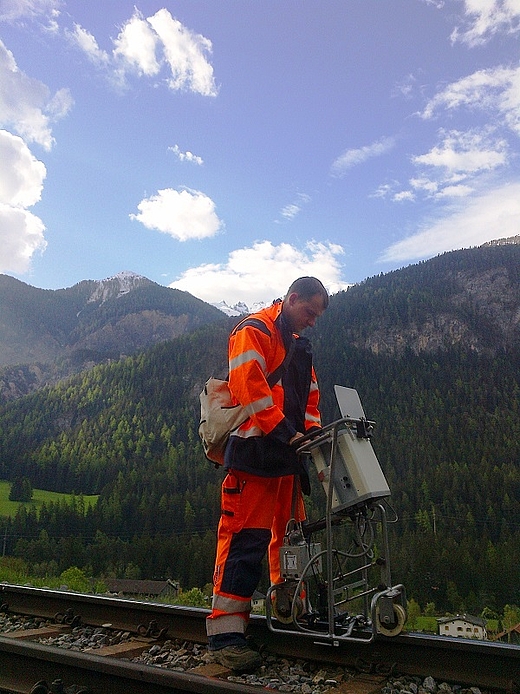 Determination of rail stress - more for safety on the track
With our rail stress determination service, we can offer you the world's only non-destructive, mobile measurement of tensile and compressive stress in the rail, and determination of the neutral temperature. With this specialist equipment, developed in-house, our highly skilled workforce is able to determine critical stress conditions well before track distortion can possibly result from compressive stresses, or before tensile stresses can cause fractures in sections of track. Exceptional situations call for special measures. Ones that you are able to implement due to the early detection of potential hazards on the rail network, thereby avoiding rail distortion and track fractures. A high level of safety on the railways is gaining worldwide acceptance. For example, our service is being adopted enthusiastically by the French railway operator SNCF, the Irish railway operator Iarnród Éireann, the Danish State Rail company DSB, the Räthische Bahn in Switzerland and the Dresden public transport authority (DVB), all of whom use our service during ongoing rail operations.
Contact us! Our staff in Measurement and Sales will be pleased to assist you.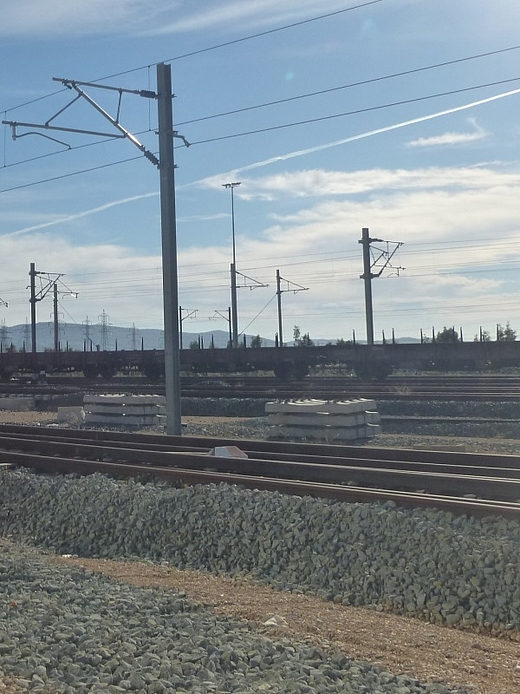 Elektro-Thermit involved in the High Speed Railway in Greece
Since 2014, what is probably going to be the last phase in completion of the construction project for the new twin-track Highspeed Railway line linking the Greek cities of Athens and Thessaloniki has been progressing steadily. Conversion of what was previously a single-track section from Lianokladi to Domokos will provide train passengers with a faster and more comfortable journey. The travel time on the transport line 'Athens-Thessaloniki' will be cut from six hours to about three and a half. This construction project, which receives financial support from the EU, will upon completion contribute towards the continuity of the Trans-European Network, and will strengthen the development of the Single Market within the European Union. Construction project supported by the EU Due to the geographic conditions of Greece, with mountains covering 77% of its landmass, the construction of this line is one of the most challenging projects in Europe.
For this section, extending over about 200 km and featuring many bridges and tunnels, the companies involved, including Terna S.A., J&P and Aktor are sourcing Thermit® portions, moulds and single use crucible for the SoW-5 Thermit® process from Elektro-Thermit. More than 5000 Thermit® welds are being combined seamlessly using our consumables on the rails of this section of track.
APPROVALS AND TRACK TESTS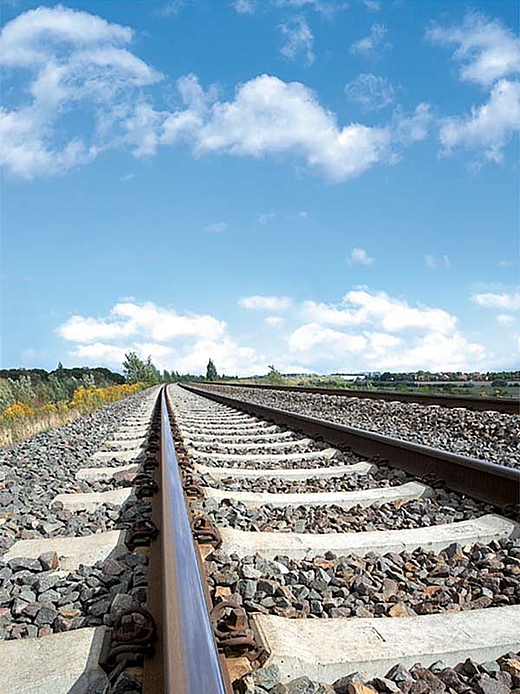 Denmark grants approval for welding process SkV-Elite L25
With our fast Thermit® welding processes, a process easy to apply to rail track, we can assure the seamless connection of virtually all rails in a vast array of different profiles and quality grades. This enables us to contribute towards the achievement of fast journey times, noise reduction, enhanced passenger comfort and extended service life for the rail tracks. We also help to reduce the maintenance costs for the rolling stock. In particular, Thermit® welding process SkV-Elite L25 enables the track welding process to be safer, more reliable and more robust. The short pre-heating times and the corresponding reduction in gas consumption assure a high degree of cost-effectiveness right from Day One. The uniform shape-retaining plates for all profiles simplify work on the track, especially when frequently differing profiles need to be welded together.
As a result of successful approval tests and the positive response from the neighbouring country of Sweden, we have now received the approval of Banedanmark for using the SkV-Elite L25 welding process on their track. The items required for SkV-Elite L25 have been available on the Danish market since April, when deliveries commenced.
For use on rail track, a training course is required, that must comply with our training directive. For this, please contact our Technical Service. Processing of our consumables to create a high-quality finished product must also be performed in accordance with the most recent set of our work instructions. This is available in Danish, English and German, as well as some other languages. You can obtain an overview here.
We are delighted that Denmark has now become yet another EU country to become convinced of the benefits of our very latest and future-oriented SkV-Elite L25 welding process with brief pre-heating.
Do you have any questions about the introduction of SkV-Elite L25 in Denmark? Get in touch with your contact in the Sales or Technical Service department.
PRACTICAL TRAINING AND WORK INSTRUCTIONS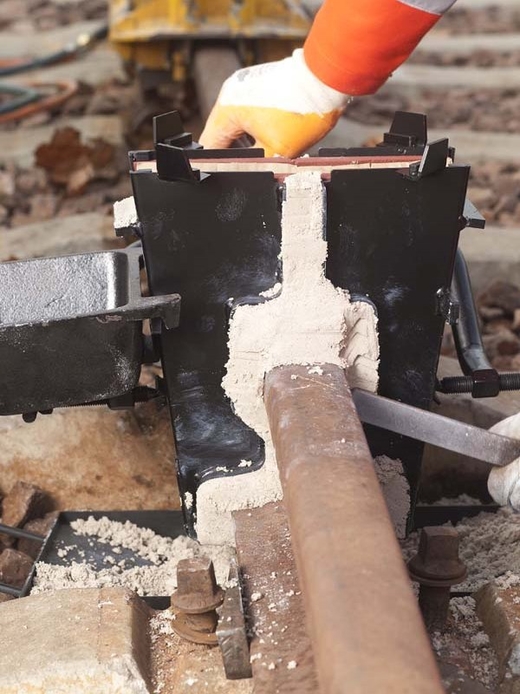 Innovations involving training in the Thermit® welding process
Elektro-Thermit GmbH & Co. KG and GTA Gesellschaft für Training, Schweißverfahren und Ausbildung mbH support you in the search for qualified Thermit® welding personnel and the appropriate promotional measures for their training. Starting this year, the two partners have decided to collaborate in joint coordination and improvement of their trainer capacities. In the GTA training courses 'Maintenance of rail tracks and points', including the module 'Thermit® welding (BrS, SkV-Elite L50/L75, SkV L50/L75; THR, production of MT insulation joint)', your Thermit® welding personnel receive training in the Thermit® welding process approved by DB Netz AG. Elektro-Thermit GmbH & Co. KG takes responsibility for this, the training body authorised by DB Netz AG for the Thermit® welding process. Optionally, the 'Thermit® welding (BrS, SkV-Elite L50/L75, SkV L50/L75; THR, production of MT insulation joint)' can be requested. The plans to open up other training locations near Berlin-Spandau and Recklinghausen are currently under consideration.
The employees of GTA will be pleased to advise you on promotional options, and will find the most appropriate solution for you.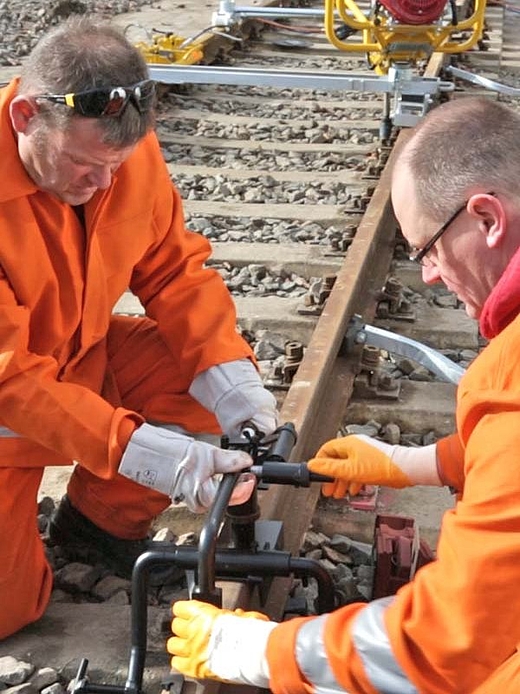 Updated: work instructions for the Thermit® welding process
The processing of our consumables into high-quality end products by your trained employees can only be implemented using the current work instructions.
Below you are provided with an overview as to which work instructions have been edited since the last edition of the newsletter.
The complete overview of the work instructions, sub-divided according to language and methods are available here. You can obtain the required version of the work instructions from your contact in the Technical Service or Sales department.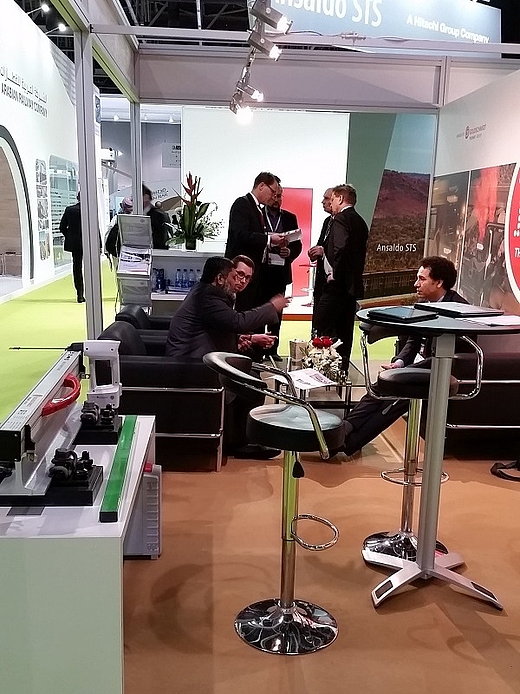 Railway Forum, Berlin & Middle East, Dubai
Railway Forum, Berlin
At the 4th RAILWAY FORUM in Berlin, to be held between 29 February and 1 March 2016, the top decision-makers, leading scientists and business people from all sectors of the rail industry and its associated supplier networks shall be meeting. About 60 exhibitors and numerous visitors were able to discover future trends and strategic topics, as well as innovative areas of potential, and to discuss these. During the conference, Elektro-Thermit GmbH & Co. KG not only presented the development of the electronic measuring rule RAILSTRAIGHT WAVE and its associated RAILSTRAIGHT APP. In addition, pride of place was accorded to the SMARTWELD FILE concept for the electronic documentation of rail welds and the SMARTWELD RECORD system for monitoring gas pressures during the pre-heating process. This enabled Elektro-Thermit to demonstrate that it is able to master the challenges associated with the topics of globalisation and Industry 4.0.
Middle East Rail, Dubai
For the tenth time in succession, on 8 and 9 March 2016, the largest and most successful trade fair was held in the MENA region. On a total floorspace exceeding 18,000 square metres, the trade public was able to inform itself about the latest trends and developments associated with the topic of railways. As one of a total of about 330 exhibitors, Elektro-Thermit worked jointly with Goldschmidt-Thermit Railservice to showcase its portfolio to the many interested visitors. The trade fair stand itself, measuring about 18 square metres, exhibited the developments and innovations in the digital field with the help of the RAILSTRAIGHT WAVE and RAILSTRAIGHT APP. In interesting meetings, both companies were able to generate some important points of contact for existing and future business relations.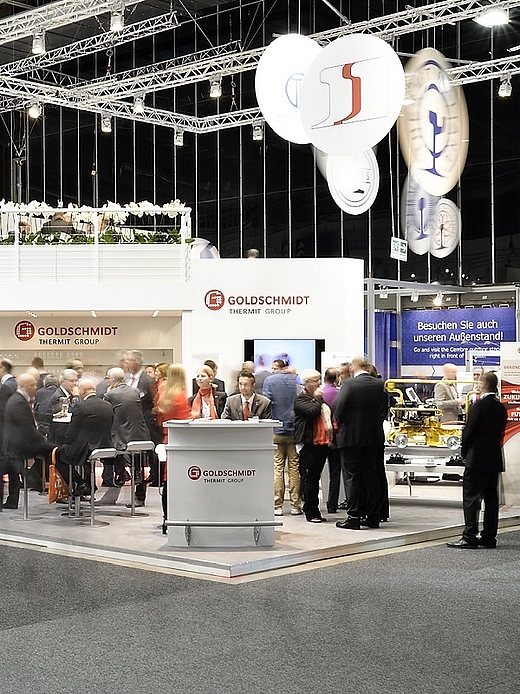 InnoTrans 2016, 20 to 23 September in Berlin
You should be looking forward to the most important and most successful trade fair for the transport industry, being held in Berlin from 20 to 23 September 2016. The InnoTrans trade fair attracts visitors from right around the world, and its international range of exhibitors, scientists and developers indicate the prospects for the latest, future-oriented and sustainable trends. Once again, we shall this year be sharing a trade fair stand with Goldschmidt Thermit Group.
For comments or questions, please contact:
Manuela Illmer
manuela.illmerelektro-thermit.REMOVE-THIS.de
Editor:
Elektro-Thermit GmbH & Co. KG
Chemiestr. 24
06132 Halle (Saale), Germany
Managing Directors:
Dr.-Ing. Matthias Wewel (CEO)
Dr.-Ing. Jörg Keichel (CTO)
Dipl.-Ing. (FH) Johannes Braun

Editorial (v.i.S.d.P.): Manuela Illmer
E-mail: manuela.illmerelektro-thermit.REMOVE-THIS.de
Tel.: +49 (0) 345 7795-718
VAT Reg. No.: DE 203131971
Tax No.: 110/112/02561
Registration office: Stendal
Registration number: HRA 34021