Thermit® News November 2018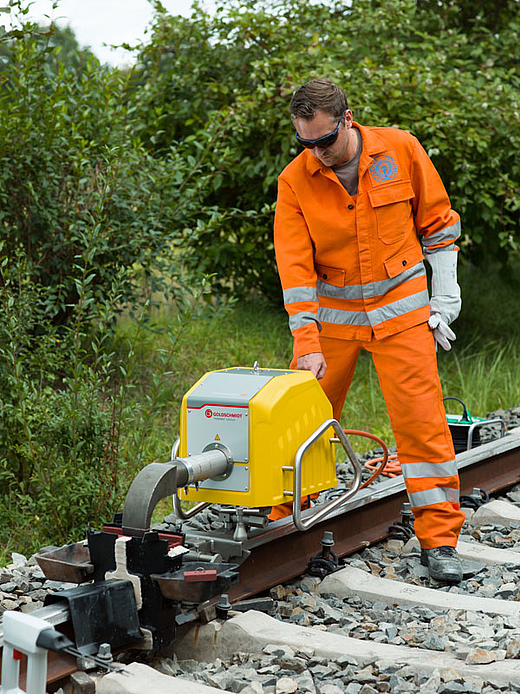 PRODUCT AND PROCESS APPROVALS
The approval of the automatic SMARTWELD JET (SWJ) pre-heating device, following its internal release, it this year in the limelight for railway applications and railway authorities. This approval process takes up some time. Germany's Deutsche Bahn, the Swiss Federal Office of Transport and Trafikverket (Sweden) have always approved the SWJ application. In addition, track testing is in progress with SNCF (France), ÖBB (Austria) and ProRail (Netherlands). Also, approval procedures are in progress in Norway, Italy, Spain and Belgium. The thermitic welding of bainitic rail cores and of a bainitic type of rail has been tested successfully in Germany. Approval investigations are in progress on another bainitic type of rail. THERMIT® PLUS is currently being tested in an external laboratory to verify its suitability for rail quality R350HT. Then it is to be approved in markets with critical track and/or approval conditions where it can then be used. Insulated rail joints MT were tested and certified successfully with the new ISOMOR EN in accordance with the standard for this type of rail connection. For THERMIT® grooved rail welding, a European standard became valid, and compliance with this standard is becoming ever more important. We optimised the SRZ process with this in mind, and appointed an external laboratory to conduct the test. The approval welds are being performed at this time.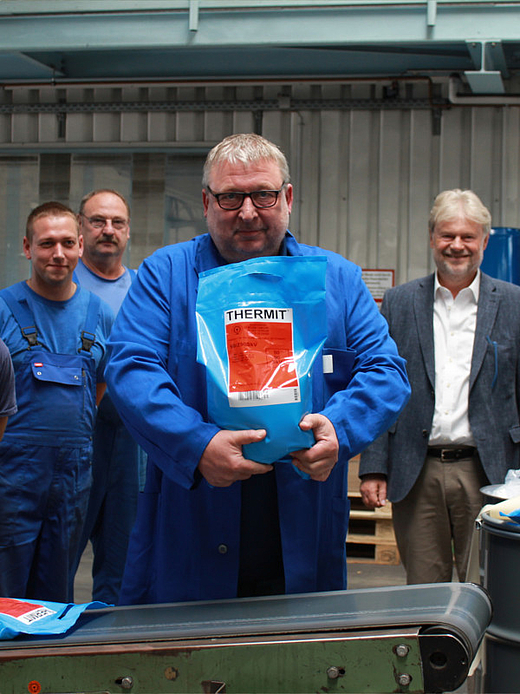 10 MILLION THERMIT® PORTIONS
Elektro-Thermit GmbH & Co. KG is the largest subsidiary of the Goldschmidt Thermit Group and the Center of Competence in the THERMIT® Group. At its production location in Halle (Saale), we work together with our customers and with rail track manufacturers on further development of all aspects of the THERMIT® product. Each year, about 1 million THERMIT® portions leave our plant, manufactured using the very latest of technology and in accordance with the most stringent of quality standards. In June 2018, the 10 millionth THERMIT® portion left the production line. This confirms us in our endeavours, which aim to continue satisfying all of the requirements of our customers in respect of innovation, reliability, flexibility and optimum quality.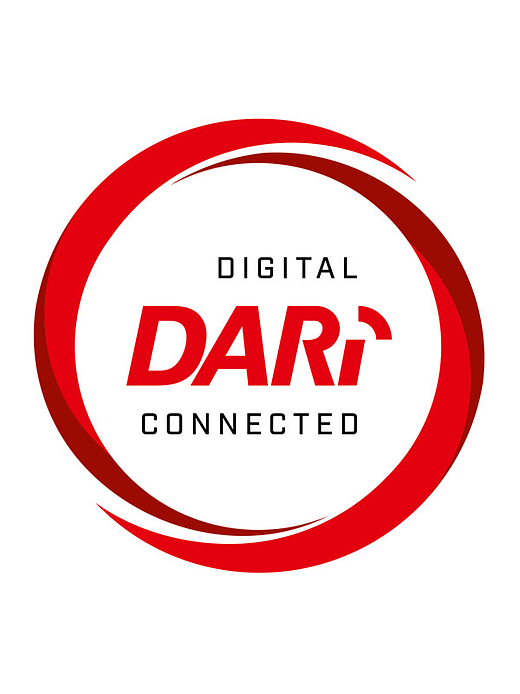 DARI® by GOLDSCHMIDT
DARI® enables you to combine measurement and welding reports in the form of a daily build report, and to file this centrally, digitally and in real-time. This means that you have all important company-related and project-based characteristics to hand, such as installation location, order number and measurement data, all stored in one central database. Using the intelligent authorisation system, individuals can view all of this data for themselves. On the basis of the collated data which has today already been documented in full using the GOLDSCHMIDT DIGITAL APP, there shall in future be a central store of knowledge available to call up.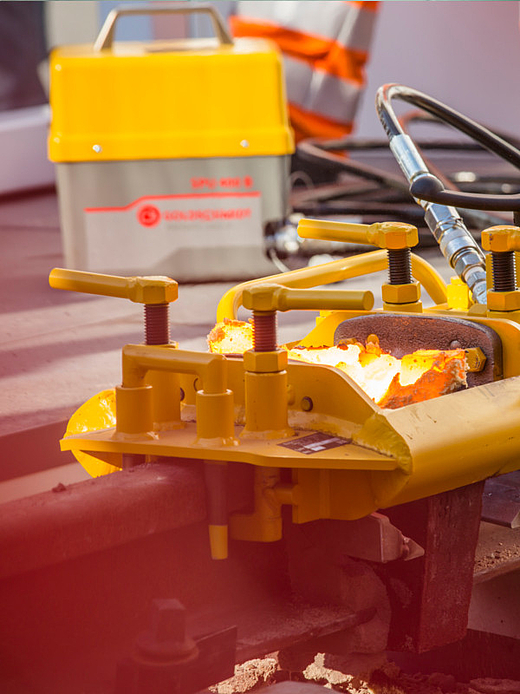 SMALL POWER UNIT SPU 400 B
The battery-powered hydraulic unit provides a compact, emission-free drive for hydraulic tools and machines. You can also use the SPU 400 B for our hydraulic shearing devices. The light weight and compact dimensions of these units make them simple and easy to handle. The robust housing protects operators from collision shock loads. With the GOLDSCHMIDT DIGITAL APP, machine data and process parameters are stored centrally. To evaluate the data and to make it available globally, the measuring data are transmitted directly to our DARI® database solution.
PRACTICAL TRAINING AND WORK INSTRUCTIONS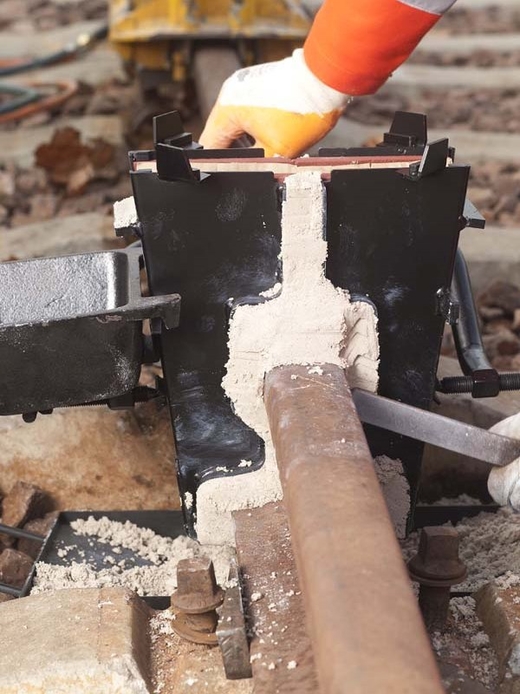 Updated: Work instructions for the THERMIT® welding method
The processing of our consumable materials by your trained employees to create a high quality finished product must be performed in accordance with the latest version of our work instructions.
A complete overview of our work instructions, sub-divided according to language and methods, is available here.
Your contact in the Technical Service or Sales departments will be happy to provide you with the requested version of the work instruction you require.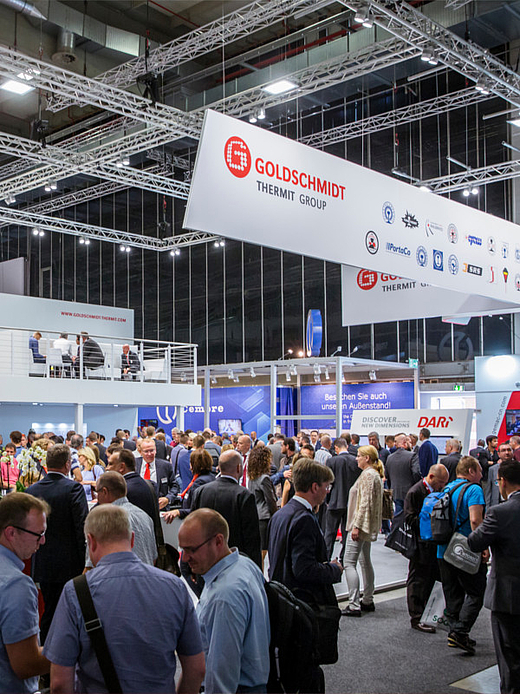 INNOTRANS 2018
This year once again, Elektro-Thermit attended INNOTRANS with the entire Goldschmidt Group. This is the world's leading trade fair for transport technology and is held in Berlin. There, we were able to represent and present the entire range of our products and services on our newly designed exhibition stands. The products on display met with great interest, and all were linked by interface to the GOLDSCHMIDT DIGITAL APP and to DARI®, the new database. Examples being the SMARTWELD JET and the SMARTWELD RECORD, the new SPU 400 B hydraulic device, the RAILSTRAIGHTS and the new measuring devices TRACKGAUGE DIGITAL, TRACKGAUGE SOLAR and TRACKSCAN COMPACT that were developed in collaboration with GRAW, the new member company in our Group.
Other products and services were also on show, such as insulated rail joints, various THERMIT® welding processes, devices and machines like the new battery-powered RD 330 B rail drill, the recently developed RAILSHAPE PRO grinding machine and the rail services such as grinding technology and the technical welding enhancement of new rails.
Our Swedish colleagues from SRS enthused potential customers and interested parties with the two-way vehicle that they were showcasing.
For comments or questions, please contact:
Franziska Maister
franziska.maister@elektro-thermit.de
Editor:
Elektro-Thermit GmbH & Co. KG
Chemiestr. 24
06132 Halle (Saale), Germany
Managing Directors:
Dr.-Ing. Matthias Wewel (CEO)
Dipl.-Ing. (FH) Johannes Braun

Editorial (v.i.S.d.P.): Franziska Maister
E-mail: franziska.maister@elektro-thermit.de
Tel.: +49 (0) 345 7795-718
VAT Reg. No.: DE 203131971
Tax No.: 110/112/02561
Registration office: Stendal
Registration number: HRA 34021