You benefit from a range of hydraulic power units, developed for different industries – proven and robust:
Power units with gasoline, diesel engines or electrical power supplyengines
Proven and powerful products as well as customized versions
Versions in different sizes and power outputs
For permanent installation, or mobile on wheels, as a trailer or self-propelled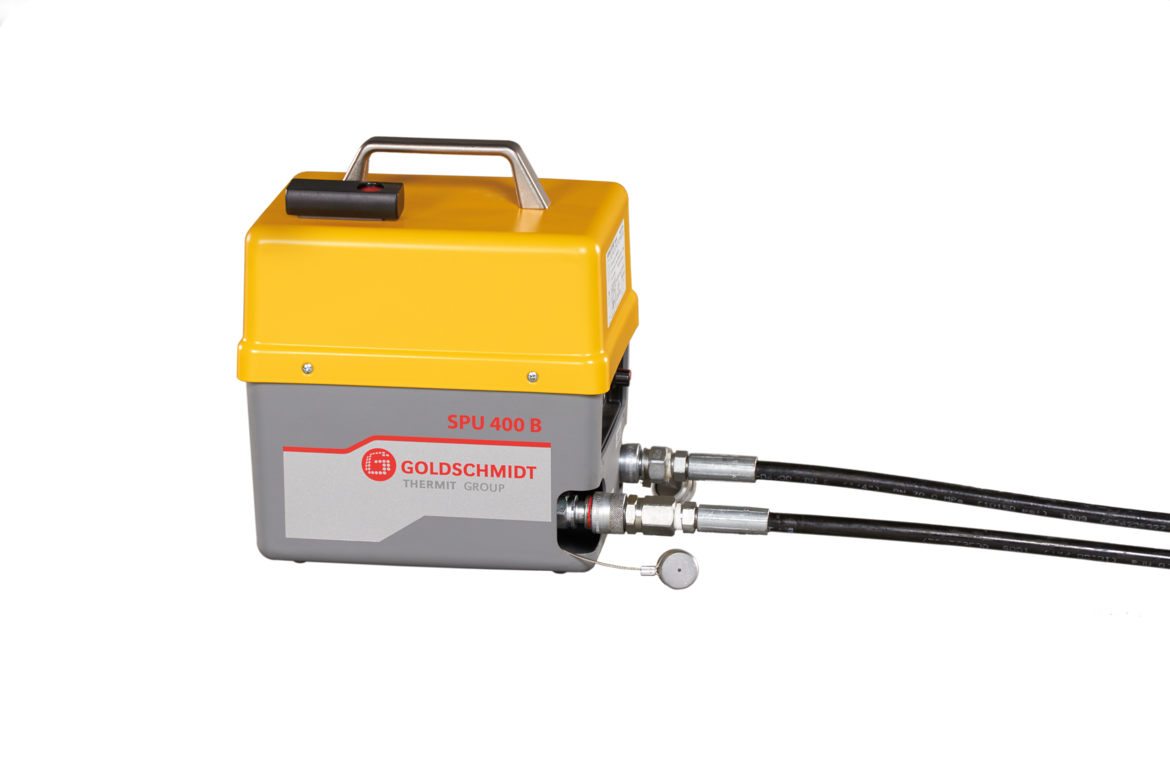 SMALL POWER UNIT SPU 400 B
Battery powered hydraulic aggregate
The battery-powered hydraulic aggregate SPU 400 B offers a compact, emission-free drive for hydraulic tools and machines. Among other things, you can use the power unit for our U-L, U-L4, U-LW, U-LS and U-L-RK hydraulic shearing devices. The low weight and compact dimensions ensure easy and user-friendly handling. With the GOLDSCHMIDT DIGITAL APP the machine data as well as the process parameters are saved centrally. The data is uploaded directly to our database solution DARI® so that data can be analyzed and accessed globally.
Long service life and high flexibility on the construction site
Increasing safety at work for the user
Use in tunnels as no emissions are generated
Use in the night shift in cities due to low noise emissions
Monitoring the battery charge status and thus predictive work planning
Protection against shocks and splashes due to the robust case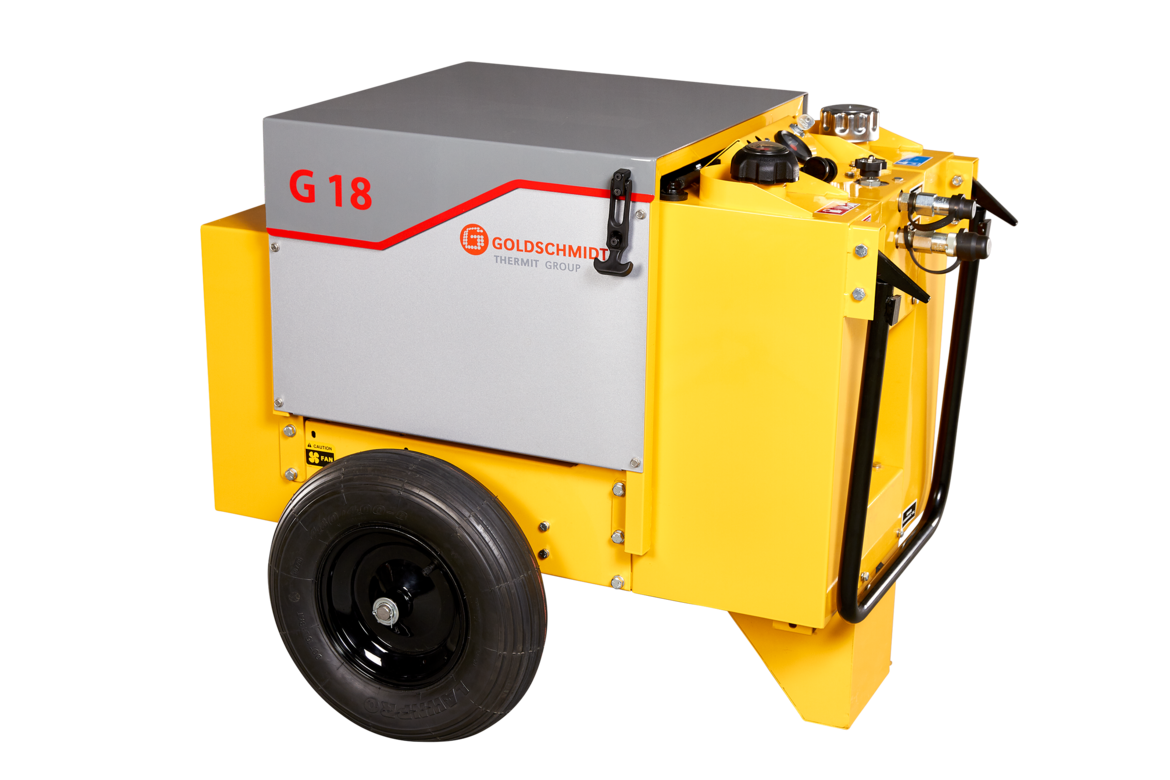 Proven and robust hydraulic power unit
Engine safety thanks to low oil level shut-down
Increased Power unit life
Easy storage
Easy transportation by one or two people, even on rough terrain
Noise reduction due to vibration dampening
Low oil level shut-down ensures engine safety
Large capacity oil cooler
16" wheels
Collapsible handle
Fuel level gauge and hour meter
Vibration dampening
Different flow options available
Are you interested in our range of products and services or have questions? Please contact us. We will be glad to help you.