Thermit® News July 2022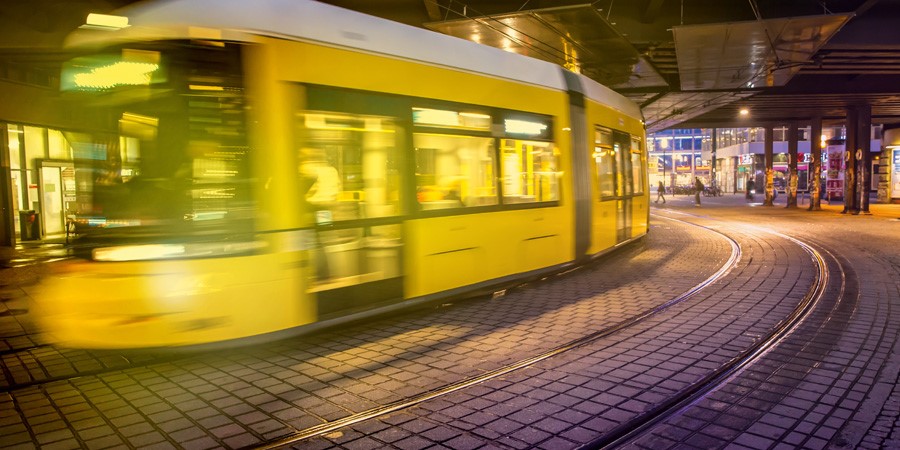 THERMIT®
Introduction to the Thermit® SRZ(EN) welding process
For rail transport, it is essential that the track systems are secure and reliable. This is why we place the utmost importance on the quality of our products and develop these on a continual basis.
As part of this, we have enhanced the Thermit® welding process for grooved rails. We have therefore also adapted it to the requirements of EN 16771 (aluminothermic welding of grooved rails) and certified it pursuant to this standard.
In May we started with the introduction of the certified Thermit® SRZ(EN) welding process. This replaces the existing Thermit® SRZ process.
Thermit® SRZ(EN) differs from the existing SRZ process due to:
a shortened and defined preheating time with a propane/oxygen burner;
a shortened and automated preheating operation with a Smartweld Jet;
updated and uniform mould geometry;
suitability for all standardised and non-standardised rail grades.
The Thermit® SRZ L50 flangewidth/flat-bottom rail and Thermit® SRZ L75 process variants will remain unchanged. The specified use of Thermit® Plus portions for grooved rail steel grades from R260 will also remain in place. Track tests have shown that weld metal dents can be avoided with this portion variant. These Thermit® portions can also be used to safely weld higher-strength grooved rail steel grades, which undergo higher stresses during installation. In addition, Smartweld Jet preheating has a positive effect on ultra-high-strength grooved rail grades from rail grade R340GHT. For the reliable execution of the preheating process, ensuring the consistently high quality of your Thermit® weld, preheating with the Smartweld Jet is recommended for all grades and profiles.
If you have any questions about Thermit® SRZ(EN), please contact your sales representative, who will be happy to help.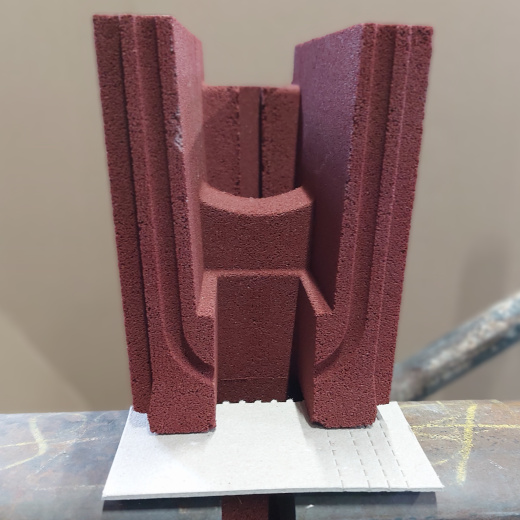 THERMIT®
Simpler handling with the Thermit® weld
We have further developed the cardboard blanks to cover the running surfaces for the SoW-5 and SkV-Elite L29 processes to improve the safety and reliability of the Thermit® weld and simplify handling.
Instead of the current cardboard blank variants for covering the running surface, in future there will be only one adjustable blank. The corrugated boards have been replaced with a thick and more stable hardboard. Perforated lines allow the blank to be adjusted to suit the profile, making it suitable for sealing with sand or paste. The separating boards in the molded carton are still made of corrugated board, but have been optimised in terms of size and perforations, and can be used for welds with worn rails.
Changing the cardboard has improved the quality of the Thermit® weld further still. As proven by laboratory testing in Elektro-Thermit's welding shop and test welding at customer premises in Belgium, Austria, Sweden, and Switzerland.
The switch to the new cardboard blanks commenced in July 2022. If you have any questions, please contact your sales representative.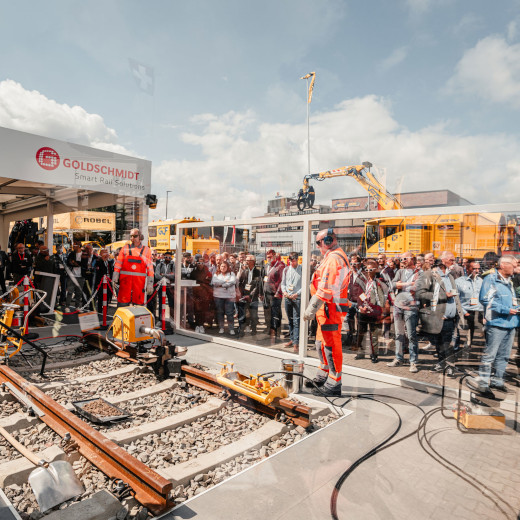 TRADE FAIR
Goldschmidt showcases products and services at three trade fair booths
Five years after the last trade fair in Münster, the time had come again to meet the public. The iaf trade fair welcomed 12,000 visitors and 140 exhibitors from 31 May to 2 June.
This year Goldschmidt attended with three booths focused on our products and services from the Rail joining, Inspection solutions and Road-Rail vehicles divisions. A bogie fitted with different sensors that graphically presented the range of the inspection solutions portfolio attracted significant attention from visitors. The outdoor booths with our road-rail vehicle and exhibits from the Original Thermit® and Insulated Rail Joints divisions and live demonstrations of our Thermit® welding process also recorded strong visitor numbers. Overall the trade fair was a complete success and we look forward to attending the InnoTrans in September.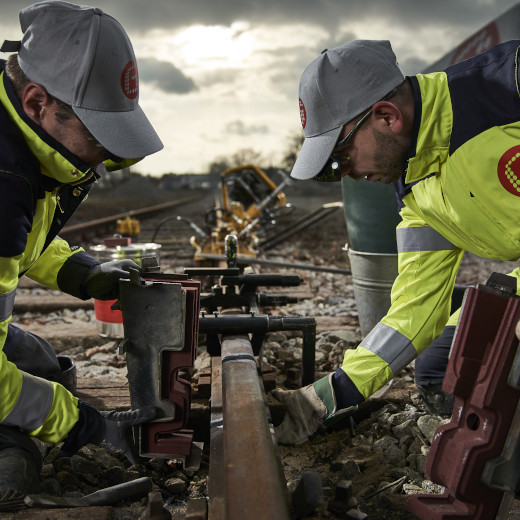 NETHERLANDS
External training site
Following a successful final audit, an external welding training centre in the Netherlands was recognised by Elektro-Thermit in April.
This audit was preceded by a request from ProRail B.V., the Netherlands' largest railway infrastructure operator, to establish a training centre to host theoretical and practical basic training and upgrades to Thermit® welders. The companies VolkerRail, Strukton and Almar Railinfra worked together on this project.
To ensure the high quality standards of Elektro-Thermit in this division, future training staff from VolkerRail, Strukton and Almar Railinfra and the training workflows were extensively audited by Elektro-Thermit.
Thanks to this new cooperation, we can now offer you an even more comprehensive and more effective service for training Thermit® welders.
PRACTICAL TRAINING
Working instructions for the Thermit® welding method
The processing of our consumable materials by your trained employees to create a high quality finished product must be performed in accordance with the latest version of our work instructions.
A complete overview of our work instructions, sub-divided according to language and methods, is available here. Your contact in the Technical Service or Sales departments will be happy to provide you with the requested version of the work instruction you require.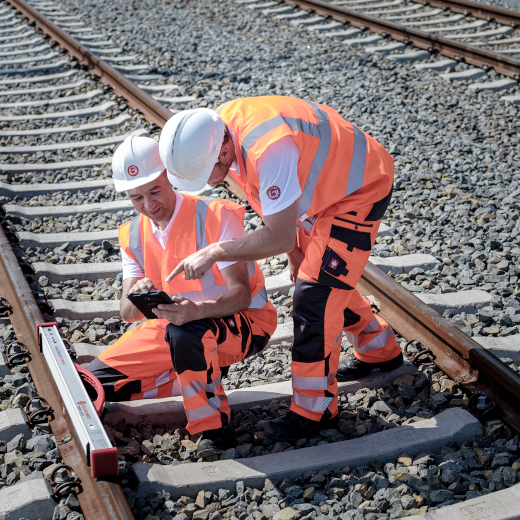 CAREER
Become part of our team
As an international employer in the rail industry, we offer varied crisis- and future-proof jobs.
Our products and our expertise can be found in almost all rail networks worldwide. As a world-leading provider for Thermit® welding, we also offer many other products and services for modernising and maintaining rail networks. We are part of the Goldschmidt group — an innovative, modern and global group of companies that can count over 20 sites worldwide.
We offer varied and long-term prospects for both career starters and experienced hires. Become part of our team.
Go to the vacancies here.
For comments or questions, please contact:
Manuela Illmer
manuela.illmergoldschmidt.REMOVE-THIS.com
Editor:
ELEKTRO-THERMIT GMBH & CO. KG
A GOLDSCHMIDT COMPANY
Chemiestr. 24
06132 Halle (Saale), Germany
Managing Directors:
Dr.-Ing. Matthias Wewel
Dr.-Ing. Axel Hoeschen
Editorial (v.i.S.d.P.):
Manuela Illmer
E-mail: manuela.illmergoldschmidt.REMOVE-THIS.com
Tel.: +49 345 7795-718
VAT Reg. No.: DE 203131971
Tax No.: 110/112/02561
Registration office: Stendal
Registration number: HRA 34021