As an end-to-end supplier for the aluminothermic welding we develop, produce and supply all components that are needed for the Thermit® welding process. Such as:
Welding compound ( Thermit®portions)
Refractory moulds
Crucibles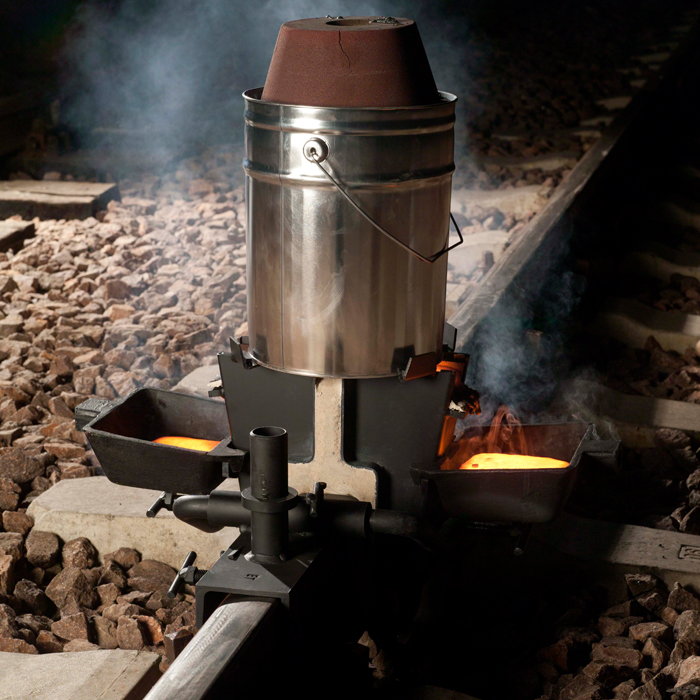 Versatility in practice
The complete single use crucible I is ready to use and enables fast, flexible work. It ensures a high degree of process reliability, and therefore ensures the quality of the rail. The single use crucible I consists of a tin bucket with a fireproof crucible lining and an automatic tapping closure – other packaging is not required. The single use crucible, charged ex-factory with a Thermit® portion, is the safest version and is therefore the most frequently used version worldwide. A tightly closing cover prevents moisture from getting in.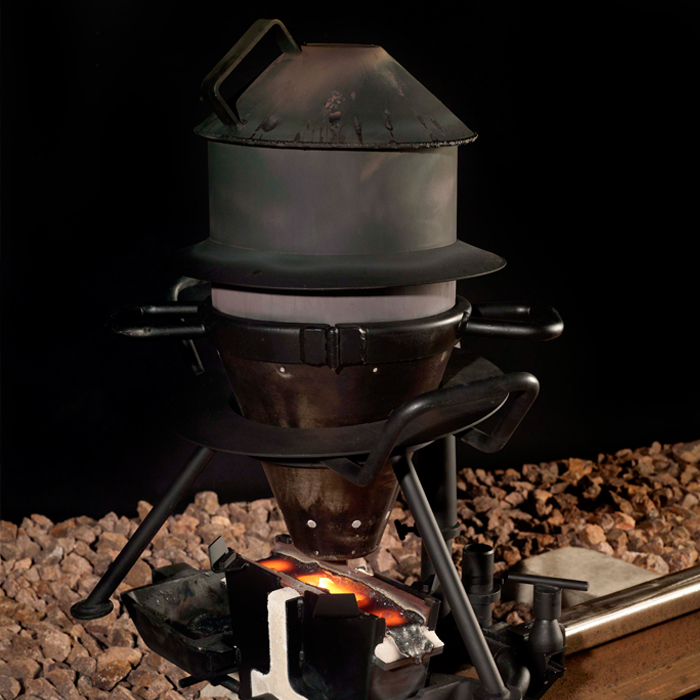 Economical and sustainable
The long-life crucible is designed to be used several times. It ensures safe execution of the Original Thermit® weld, is cost-effective and also environmentally friendly. A tapping thimble, which opens for every Thermit® weld to be used, ensures a safe welding process. To increase the crucible volume for wide gap welds, a larger crucible extension ring is available.
Are you interested in our range of products and services or have questions? Please contact us. We will be glad to help you.