As an end-to-end supplier for the aluminothermic welding we develop, produce and supply all components that are needed for the Thermit® welding process. Such as:
Welding compound ( Thermit®portions)
Refractory moulds
Crucibles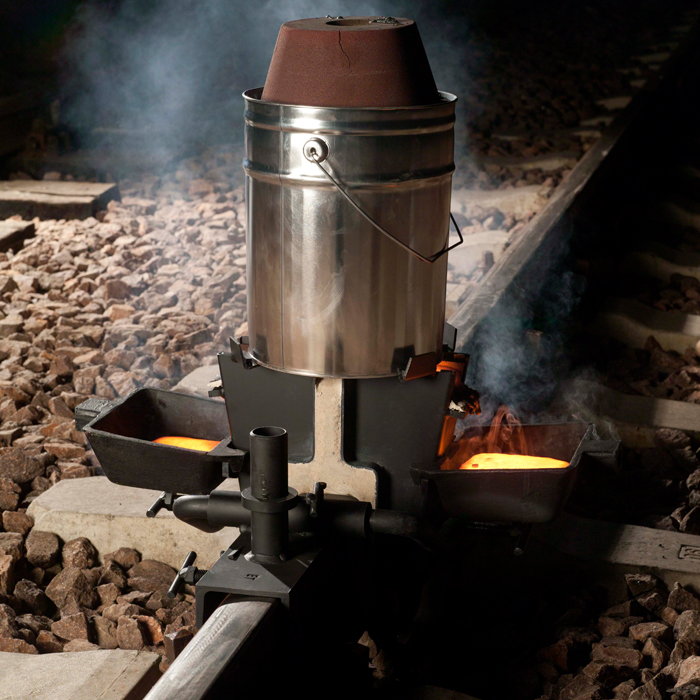 Single use crucible for Thermit® welds
Optimization of operational procedures due to less weight and easier handling compared with long-life crucible
Applicable for all rail profiles and grades
Crucibles can be used for the disposal of welding residues after welding is completed
Reduced likelihood of welding errors because – unlike with long-life crucibles – there is no need to dry and to prepare the crucible before use
Single use
The base incorporates a device for automatic tapping
Charged or uncharged available
Standard and wide-gap welds possible
Use for work in tunnels with appropriate filter attachment
Portion and crucible lining are protected against humidity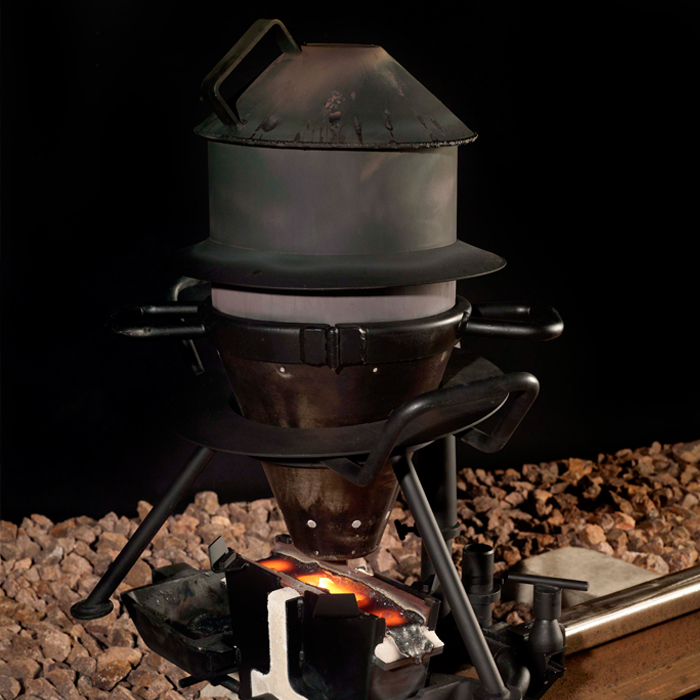 Multiple-use crucible for Thermit® welds
Years of success with this proven long-life crucible system
Universally applicable, as all portion sizes can be welded
All components of the long-life crucible system can be ordered separately
Highly economical thanks to multiple use
Crucible needs to be cleaned after an average of 15 castings
Up to 25 castings can be performed with one lining before this has to be replaced (depending on the portion size used / welding process)
For welding wide gaps (L75) a higher crucible extension ring is offered in order to increase the volume of the crucible
Contains an automatic tapping thimble
Are you interested in our range of products and services or have questions? Please contact us. We will be glad to help you.